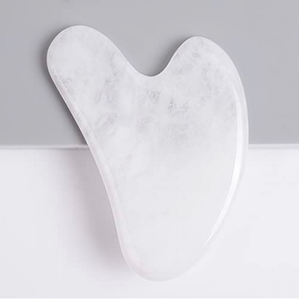 Gua Sha is one of the oldest forms of Traditional Chinese Medicine. 
Currently very popular for facial treatments, adding Gua Sha to your routine is a wonderful and relaxing way to decrease facial tension and help relieve puffiness, leaving a more radiant complexion. Pair with St Francis Rosehip Oil for a nourishing, loving self-care ritual you can practice every day. 
Do not use over open sores, bruises or acne. If you are on medications, such as a blood thinners please consult with your physician prior to adding Gua Sha to your routine.